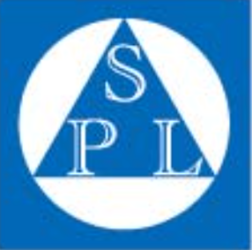 Authorized Channel Partner Of SPL COMPANY
For, Closed Circuit Cooling Tower,
Evaporative Condensers,
Chemical High Efficiency hybrid Cooler
Siddhant Equipments Pvt. Ltd.
Cooling Tower and FRP Cooling Tower Manufacturer, Supplier
in Pune, Mumbai, Bangalore, Chennai, India.
We Siddhant Equipments Pvt. Ltd. are leading Cooling Tower Manufacturers, Suppliers, Exorters, Contractors in Pune, Bangalore, Chennai, Hyderabad, India, Bangladesh, Ethiopia, Kenya, Nepal, Nigeria, Sri Lanka, Tanzania, UAE and Uganda. Keeping in mind various requirements of our clients, we are offering premium quality Cooling Tower. These are precisely manufactured using high quality raw materials using cutting edge technologies and machineries. These towers are utilized by all large industries in order to cool the water that has undergone recycling. This cooling tower in India is tested by our quality controller team on various parameters so as to ensure its quality and durability. Clients can avail this tower from us at various different specifications and market leading cost.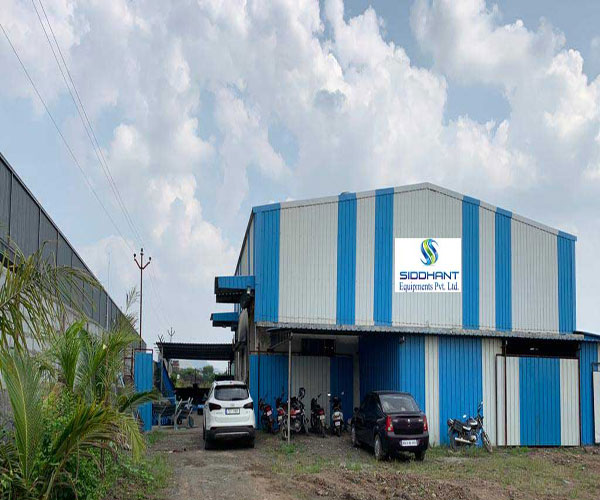 Types
FRP (Fiberglass Reinforced Polyester) Cooling Tower
Three Phase Counter Flow Cooling Tower
FRP Cross Flow Induced Draught Cooling Tower
As a top manufacturer of Cooling Towers, we offers FRP Cooling Towers, Crossflow Cooling Towers, Cooling Tower Fill, Cooling Tower Sprinklers, Cooling Tower Nozzles, Cooling Tower Fans, Square Cooling Towers, Round Cooling Towers, Cooling Tower Manufacturer , Cooling Tower Manufacturer In Pune, Fiberglass Cooling Towers, Modular Cooling Towers, Packaged Cooling Towers, Industrial Cooling Towers,Water Cooling Tower Manufacturers, Suppliers, Exporters in India, Water Cooling Towers in India and Cooling Tower Manufacturer in India. We can now compete in cooling tower projects of any scale and complexity. We are always coming up with better ways to meet the industry's expanding needs, and our efforts have helped us establish ourselves as a highly competitive, full-service engineering, design, and maintenance contractor. Aqua Cool Cooling Tower is among the best Cooling Tower Operations in India when it comes to the Design, Manufacture, Supply, Installation, and Servicing of Cooling Towers.
Features
Industry leader with over 9,000+ towers erected to our credit.
Innovative designs utilising the most recent cooling tower technologies.
Conservative thermal ratings
Construction with long life
Powerful and portable Weatherproof
Proven and trustworthy
Simplified maintenance
Heavy industrial use
We are Cooling Tower Manufacturers For :
Systems for water-cooled air conditioning and VAM machines
HVAC, breweries, and the sugar industry
Machine for Injection or Blow Molding of Plastic
Heat, chemical, and pharmaceutical treatments
Cold Storage / Milk & Dairy Plants
Juice and food industries canning
Gasifiers, vacuum pumps,anodizing procedures Water-cooled air compressors
plant die casting equipment, Knitting, hosiery, and other mills
Juice and food industries canning
Rolling mills, wire mills, and iron foundries
Biogas, oxygen, and renewable energy power plants
What is cooling Tower?
Cooling towers in india are used in industries such as air conditioning, refrigeration and metal working. They are also used for industrial cooling systems.India is a country that has a large number of industries that need cooling towers for their production processes. In order to meet the demand, manufacturers have to meet the requirements of the industry by investing in new technologies and innovations. Cooling tower manufacturers in India have grown from being small companies to large corporations with global presence over the years.
FRP cooling tower manufacturers
FRP cooling tower manufacturers in india are a growing market, the demand for this product is increasing because of the increase in global warming.FRP cooling tower manufacturers in india have grown over the years and have become one of the most important industries in India. FRP cooling towers are used to cool buildings and machinery. They are made up of high-density polyethylene (HDPE) which is a thermoplastic material that can be molded into various shapes. These towers can also be customized according to customer needs.
A cooling towers is an enclosed structure that uses water jets to cool the interior by removing waste heat from industrial plants and activities. Heat exchange occurs while some water evaporates as the air expelled from the plant passes through the water. At the cooling tower's conclusion, the cooled water is collected and pumped back to the plant for further use. The most economical and energy-efficient cooling operations are provided by cooling towers. Cooling towers come in a variety of sizes, ranging from tiny roof-top structures to enormous hyperboloids. They are used extensively in many different industries, including the production of plastic, oil and petroleum, thermal power plants, food and beverage, natural gas, chemicals and petrochemicals, and nuclear.
We Offer Our Customers the Best Products in Cooling Towers. Aqua Cool Cooling Tower specializes in Design, Engineering and Fabrication of different types of cooling towers . It has its own technical team for Design & Manufacturing various types of Cooling Towers. We offer premium, lightweight cooling tower solutions to a range of industrial contractors and departments, including the chemical, refrigerated warehouse, food and beverage, and power industries. It offers high-quality cooling tower , closed circuit cooling towers, evaporative condensers, and open circuit cooling towers.